Cartagena Hotel Dining
Cartagena is world-renowned for its culinary scene, and our Vedana Restaurant offers a dining experience expected of one of the best restaurants in the city. Savor a seamless blend of indigenous, Spanish, and African cultures in the Caribbean-themed menu crafted by our creative executive chef.
Room service is also available from 7:00 a.m. to 9:00 p.m. for guests who wish to dine in the comfort of their room.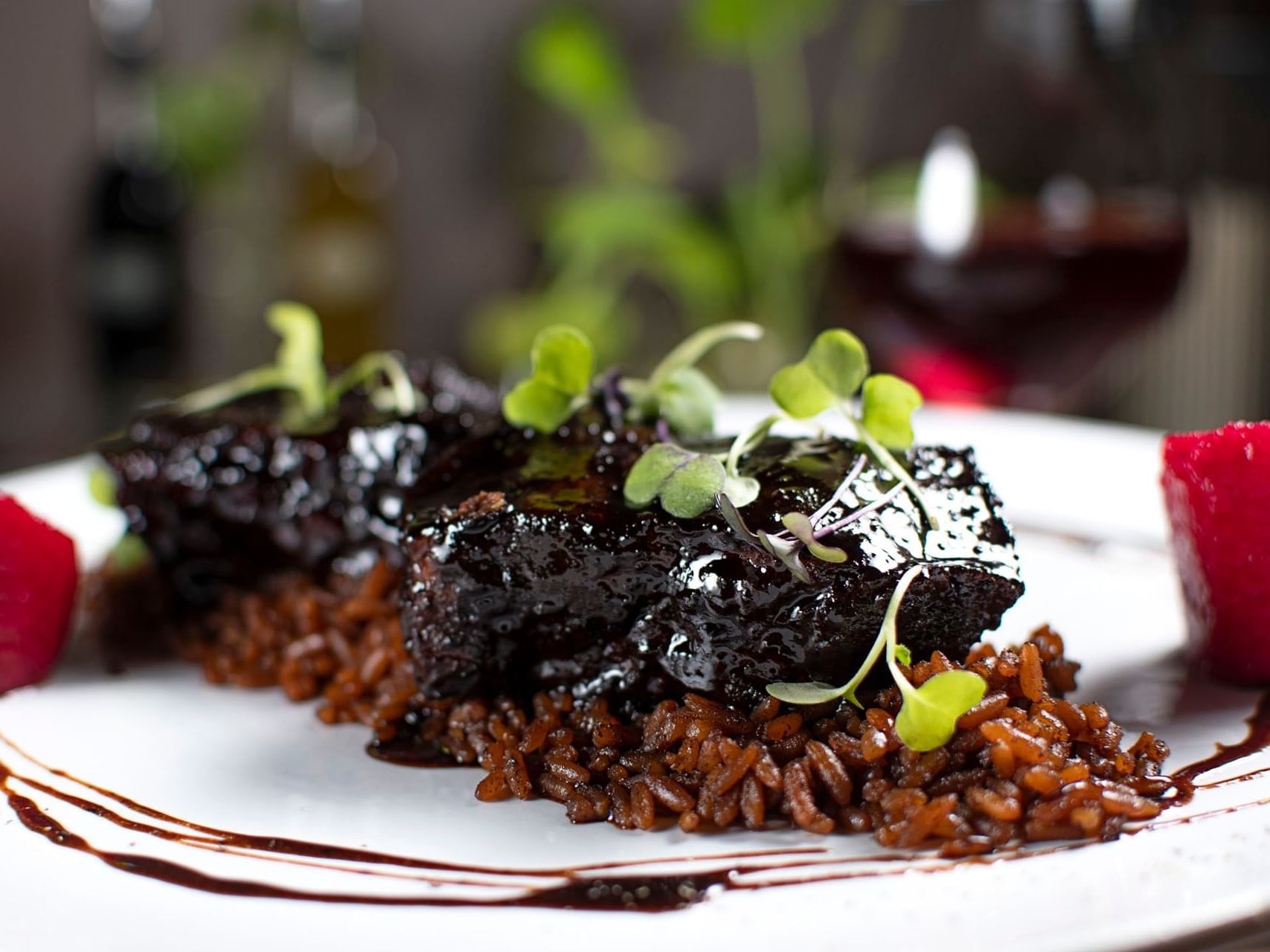 In an inviting space framed by ancient arches, clay-tiled ceilings, and a romantic internal patio, Vedana Restaurant transports you to a festival of flavors, smells, and colors that delight the palate and nourish the soul.