Attractions
Listed as a UNESCO World Heritage site, Cartagena is an enchanting city where the mystery and romance of Colombia meet the beauty and warmth of the Caribbean coast. Throughout the city, quaint avenues, ancient churches, hushed convents, scenic squares and majestic palaces perfectly coexist with modern art galleries, five-star restaurants and vibrant non-stop nightlife.
Whether you've come to Cartagena to discover 500 years of history, sample the exquisite cuisine or explore the beautiful coral reefs, beaches, mangroves and lagoons of Islas de Rosario, your visit to Cartagena will be truly unforgettable.
Located in the heart of it all, Anandá Boutique Hotel by Cosmos is the ideal destination for discovering all that Cartagena has to offer. The city's finest restaurants, attractions, tickets, tours and more are immediately at your doorstep. Allow us to assist you with tours of the Walled City, a sailing charter to explore the beautiful coral reefs, sea flora and fauna, mangroves and lagoons of the Rosario Islands, or a day of watersports, scuba diving and more.
When planning your stay in Buenaventura, our staff will be happy to recommend popular nearby attractions and things to do. We can also assist with arranging tours, transportation, or anything else you might need.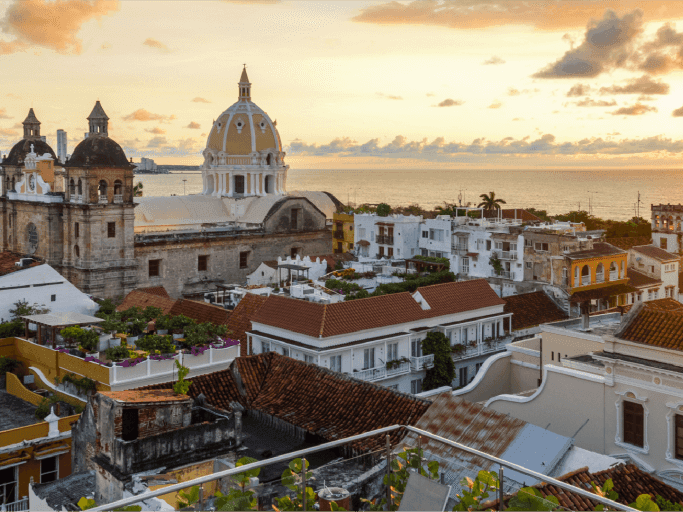 Old City of Cartagena
The city's most popular attraction is the historic old town surrounded by the mammoth city wall that rings the Centro, San Diego, Getsemaní neighborhoods and the modern La Matuna district.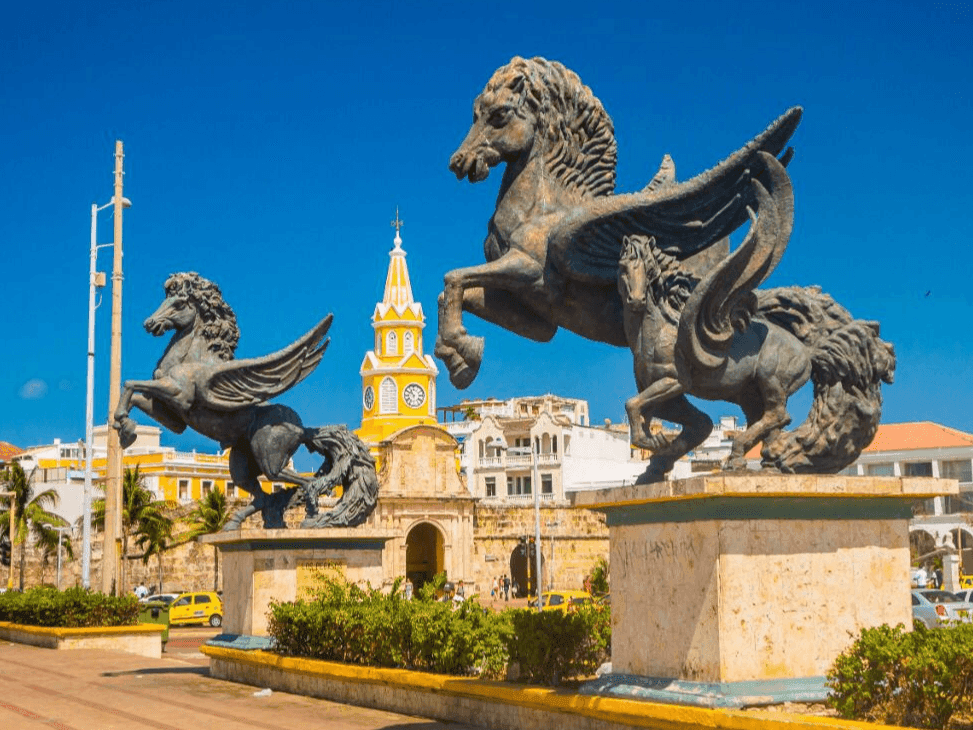 Cultural & Recreational Activities
For a glimpse into the heart of Caribbean culture learn to Salsa, Merengue and Bachata dance. Enjoy a relaxing hike along the tranquil beachfront of Sportbaru.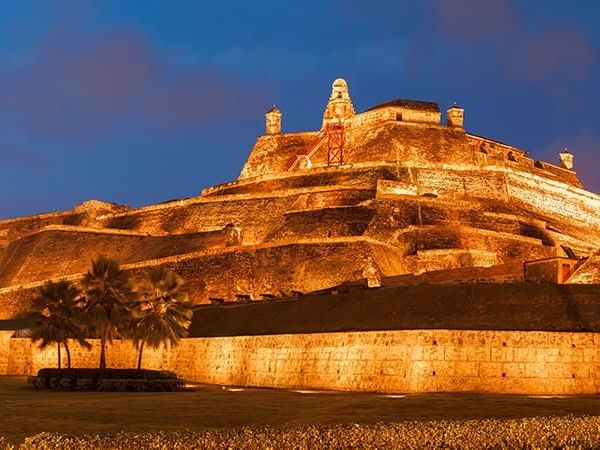 Castillo de San Felip
Visit the Castillo de San Felip, a 17th-century fortress built to protect Spanish gold from pirates before it was shipped to Europe.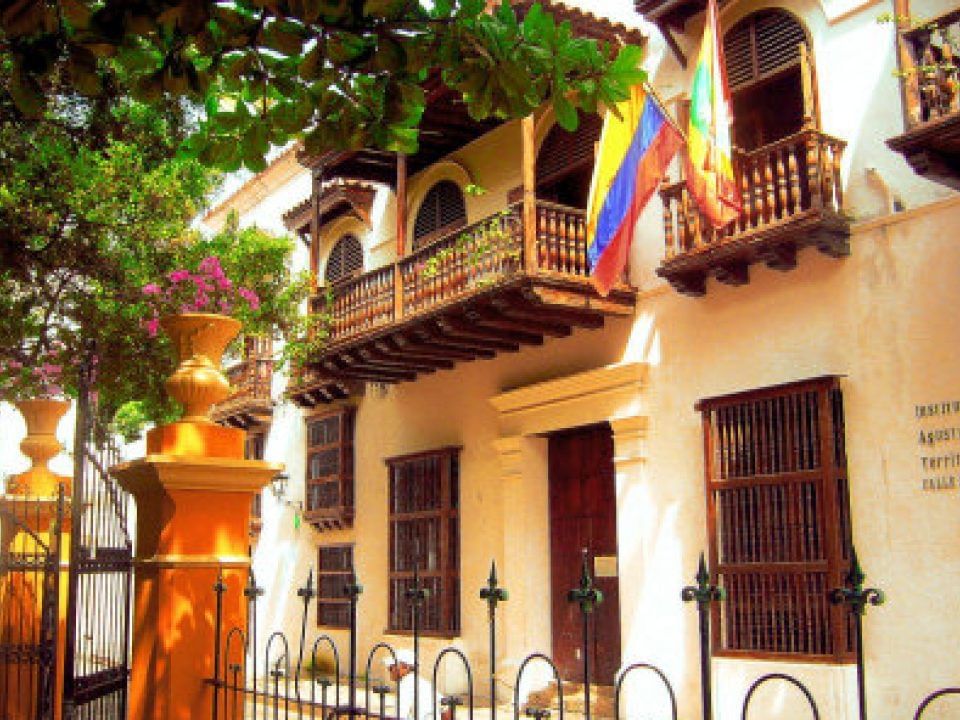 Palacio de la Inquisición
Located in the Plaza de Bolivar, the Palacio de la Inquisición (Palace of Inquisition) is where the Spanish tortured, judged and convicted men accused of crimes against religion.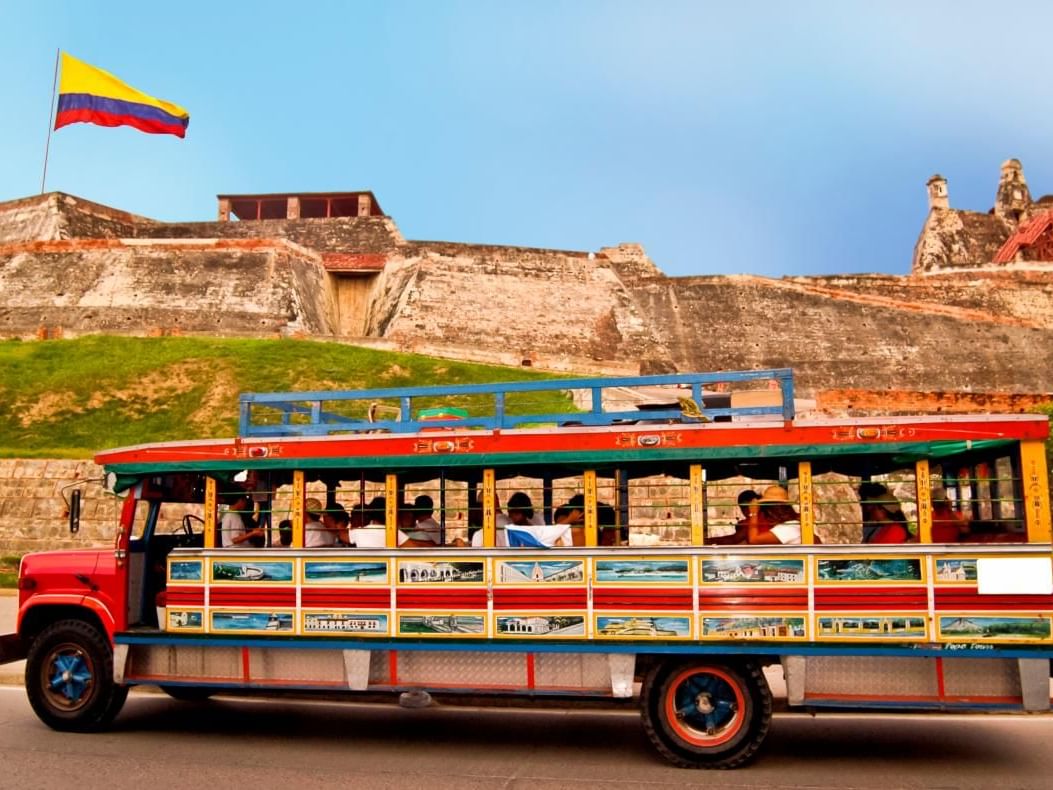 Chiva Bus
A fun activity for couples, families, or groups is a ride on the Chiva Bus, an open-air, tour bus filled with musicians and cheering, partying passengers.